Personally, a very busy day for me both at home and work (it's so busy I had to drag dad across the state to help at home).
But it's also CINCO DE MAYO!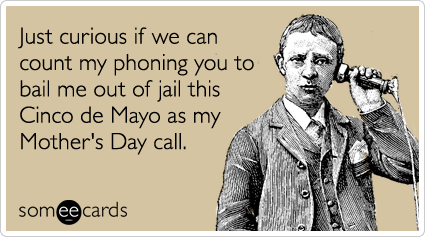 But wait! It's also - because yesterday just happened to be
Star Wars Day
- The
Revenge of The Fifth
!
Are we having fun yet, kids?